DeMott & Smith CPA's, P.C. was formed in 1988 to respond to the needs of clients not being effectively serviced in the large CPA firm environment. To fill this need, Thomas J. DeMott and Stephen L. Smith left their partner positions at a large local firm to form DeMott & Smith CPA's, P.C. For over thirty years, we've operated our CPA firm with an approach to client relations and firm management unlike any other firm, large or small. Our Partners pride themselves on being accessible to their clients. Their approach includes not only financial concerns but personal and family-related issues as well. Our goal is to listen to our clients and understand their needs. These commitments, in addition to our exemplary technical skills, explain why many of our clients have worked with us for over thirty years.
Jason A. DeLaurentiis, CPA
Benjamin F. Dobrzynski, CPA
Derek M. Duncan, CPA
Cara E. Lang, CPA
Anthony Lenzi, CPA
Casey Vattimo
Laura Putorti
Ellie Hickey
Thomas J. DeMott
Stephen L. Smith
Jason A. DeLaurentiis, CPA
Jason A. DeLaurentiis, CPA
Managing Partner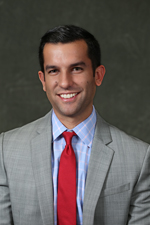 Jason has been with the firm since September, 2002. For nearly twenty years, Jason has represented clients in numerous industries, including construction, engineering, manufacturing, medical, professional services, technology, and not-for-profit. He has also worked with many individuals, providing tax preparation, planning, and financial planning services. Jason's areas of expertise include business consulting, entity formation, acquisition, and transition, financial projections, and tax planning. Jason received his Bachelor of Science degree in accounting from the State University of New York at Geneseo in 2002 and remains actively involved in the SUNY Geneseo School of Business Alumni Connections Council. Jason has also served on several not-for-profit boards, including as an Advisory Board Member and Executive Board Member of the National Center for Missing and Exploited Children – NY branch from 2010 through 2015, as well as holding the position of Treasurer during this time. Jason has also previously served as Treasurer of the local chapter of the American Marketing Association from 2004 through 2006. Additionally, Jason was recognized as a Rochester Business Journal 40 Under 40 recipient in 2013.
Originally hailing from Trumansburg, New York, Jason now lives in Pittsford with his wife, Sara, and their daughters, Mia and Eva.
Email: jasond@demottsmith.com
Phone: 585-498-2562

Benjamin F. Dobrzynski, CPA
Derek M. Duncan, CPA
Cara E. Lang, CPA
Anthony Lenzi, CPA
Casey Vattimo
Laura Putorti
Ellie Hickey
Thomas J. DeMott
Stephen L. Smith